NOW LEASING for tax credit apartments ONLY — Move-ins have begun at Pendana Senior Residences, dedicated to seniors ages 62 and over. Visit our News section for more details.
Meanwhile, at Pendana at West Lakes–Phase I, our classic residences are fully leased and are home to more than 200 families who are enjoying their new apartments and beautiful amenities. You're invited to explore the community here on our website and submit a contact form for future residency opportunities.
Designed to uplift and support the people who call it home, Pendana is a brand new, affordable, mixed-income apartment community just west of downtown Orlando. LIFT Orlando in collaboration with Columbia Residential are working to realize a vibrant community redevelopment plan that unites housing, education, wellness, and economic opportunity to uplift this Orlando neighborhood.
PENDANA [pen-DAH-na]
To begin this transformation, the community helped choose the new name, Pendana at West Lakes. Pendana, meaning love one another in Swahili, is a fitting concept for this extraordinary, holistic neighborhood now home to residents in west Orlando.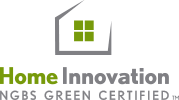 ICC 700 National Green Building Standard™ Certification
The entire redevelopment is seeking the ICC 700 National Green Building Standard™ (NGBS) Certification. Our energy efficient design will benefit residents by reducing utility bills and improving indoor air quality. Residents will also enjoy convenience and access with improved walkability plus on-site Lynx and LYMMO service.