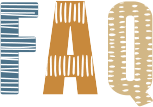 We've provided answers to frequently asked questions to help you learn more about Pendana at West Lakes. If your question is not listed here or you need further assistance, please contact us using our contact form.
What is mixed-income housing?
Mixed-income housing is an alternative to traditional assisted housing options. It creates housing units for occupancy by low-income, moderate and market rate households. Government housing programs will subsidize some units to make units affordable for residents at lower incomes or in designated programs. However, all households will enjoy the same features and finishes.
Why was Columbia Residential chosen to be the developer?
LIFT Orlando did a comprehensive search for companies that had extensive experience developing very high quality multi-family communities but also valued protecting affordability for lower income families. In spite of our bias to work with a local developer we chose Columbia Residential, a 25-year old community development company based in Atlanta.
Columbia Residential was highly recommended by Purpose Built Communities for their award-winning work around the country and in particular, their success in New Orleans with a stunning mixed income development called Columbia Parc. They possess the kind of social, architectural, and financial aptitudes necessary to execute on LIFT Orlando's ambitious goal of high-quality, mixed-income housing that elevates the standard of living for low-income families, while providing the comfort of quality amenities that attract new residents.
How do I know if I qualify for a low-income apartment?
Management will determine if you qualify for a low-income apartment after you have submitted your application and all of the required documentation. Qualifying standards are based on the established criteria which will be available to the applicant at the time of application. Affordable and assisted units will require income verification to ensure compliance with units set-aside for residents at low and moderate incomes.
How can I apply?
Please visit our leasing center at 2023 Orange Center Boulevard, Orlando, FL 32805, to meet with our leasing team and to submit your application. Leasing office hours are posted on this website's Contact page.
Call 407-298-8998 for additional details or with any questions.
What documents will be needed at the time of application?
The following documents are required:
State or government-issued photo ID for all persons 18 years of age or older;
copies of birth certificates and Social Security cards for all household members;
third-party documentation of all income and assets.
Additional documentation or clarification of submissions may be required pertaining specifically to your household.
Will I be able to live there if I have a conviction on my record?
All applicants eighteen years or older will be screened for criminal background, rental history, and other industry standard application screening criteria. Parents/guardians of minors (under the age of 18) must also certify that the minor household members do not have a criminal record.
Misdemeanors and Felonies are scored using the same criterion, under a 10 year look-back period. Apart from crimes against people, children, and society, including weapon & Felony drug charges, the look-back period is indefinite, all years. Minor, low-level crime categories, such as traffic, civil court records, transportation—i.e. speeding, expired tags—animal vaccination, fish & game licensing, public gaming & wagering, ordinances—i.e. fireworks/ littering—and improper telephone usage or possession of access device, will not be scored or considered.
We are committed to follow Fair Housing regulations by making standards objective and fair. We offer a 10-day appeal option in the event of a denial and have an internal review board in place to handle such appeals.
Can I live there if I have a portable HUD Voucher?
Yes, vouchers are accepted as a form of payment on the low-income housing tax credit units, as long as you also meet the criteria in place at the property. There will be 20 units at the property with Project Based Rental Assistance through Orlando Housing Authority. We do not plan to accept vouchers for market rate units, in order to preserve the mixed-income objectives for the property.
If I am determined to be eligible, how long will the wait be?
The wait will vary based on availability.
When will the initial qualified applicants be notified of their move-in date?
You will be notified of the move-in date as soon as the appropriate unit is available. Generally, a notice of at least 30 days is given.
How do I determine the amount of rent I'll be paying?
There are several programs in place at the property, including 40 market rate units. The amount of your rent will be based on the program qualifications that you meet.
When is rent due? Where do I send it? What form of payment is required?
Rent is due on the 1st of each month and is past due after the 5th of that month. Late fees will be explained in the lease. Payment must be made at the rental office located on-site in the community building. Rent can be paid with personal checks, money orders, and cashier's checks.
Is my rent pro-rated if I don't live there for the whole month?
Your rent will be pro-rated if you move into your unit on any date after the first of the month or if you move out of your unit before the last day of the month.
Are utilities included in rent?
No, utilities are not included in the rent. However, affordable rents are adjusted for the expectation that residents will pay utilities. Residents are expected to maintain utility accounts for electric, water and sewer.
What if I have to break my Iease? Is there a fee?
You are required to give at least a 60-day written notice prior to breaking a lease. Generally, the fee assessed is one month's rent and the security deposit and damages (if applicable). This may vary based on local and state laws.
Can I sublet my unit?
No, subletting is not permitted. Only occupants listed on the lease may reside in the unit.
Under what circumstances can the landlord terminate my lease?
The landlord can only terminate the lease for "good cause". Specific details for this will be contained in the lease and in the House Rules.
Are pets allowed?
Pets will not be allowed. However, service animals with appropriate documentation will be allowed.
Will Pendana at West Lakes be a no-smoking community?
Yes, in an effort to provide a healthy environment for all residents, the use of lit tobacco products (cigarettes, cigars, or pipes), as well as Electronic Nicotine Delivery Systems (ENDS), is prohibited from being used in all living units, amenity areas, and all outdoor areas within 25 feet of housing and amenity buildings. It is important to emphasize that this rule does not prohibit individual residents from smoking, and that smoking is allowed 25 feet away from the buildings and amenity areas, as well in designated smoking areas.
What if there are maintenance issues at the community?
Residents should report any maintenance issues to the management team in a timely manner. There will be experienced professional maintenance staff on-site during office hours to handle service requests and there will be an after-hours number to report any emergency maintenance needs after hours. One of the core values of Columbia Residential is Responsiveness and we strive to answer every maintenance request quickly and professionally.
Do you have a question that is not answered here?
Contact us and let us know how we can help!